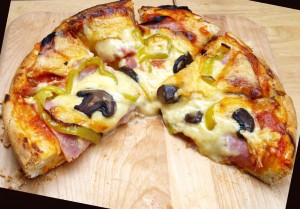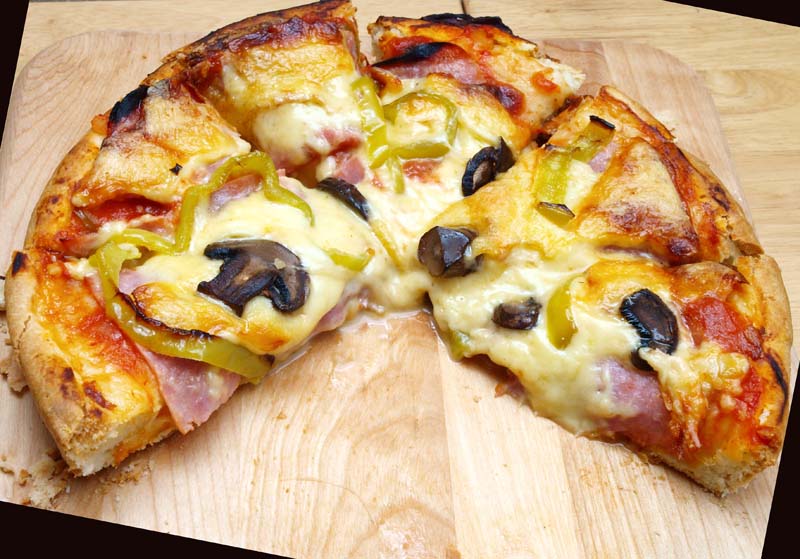 DOUGH: foccacia kourou dough
TOPPING INGREDIENTS: (As much as you like!)
Hot (or Mild for those who can't take it!) Mexican Salsa
Gouda cheese (shredded)
Ham
Green peppers
Mushrooms
EXECUTION:
• We recommend that you spread the dough a lot, so that it becomes quite thin, because it will rise to normal thickness during baking.
• After you spread the dough on the pan, use a big spoon to distribute the salsa over it.
• Then you lay the ham slices and then you sprincle the gouda cheese, the peppers and finally the mushrooms.
• Bake in 180 C (350-370 F)  for approximately 30 minutes.
Enjoy!